Welcome to Sanjana Reiki Healing

Sanjana Reiki was developed by Melbourne-born Reiki Master teacher, Angie Kearsley who is now living and practising in San Jose, California. Angie is passionate about helping people reconnect with their innate capacity for self-healing, self-empowerment and self-awareness.
Please feel free to contact Angie at any time with questions or enquiries.
We offer a range of Reiki courses including Mastery
If you're looking for reiki healing therapy, or wish to undertake reiki training, we have a range of courses for you.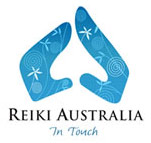 Reiki master and healing practitioner
Angie is a Reiki Master teacher and practitioner accredited by the Reiki Association of Australia and Reiki Australia. She has been dedicated to the practise of Reiki for over 15 years. One of her greatest strengths is the ability to be in tune with others. At a deeper level she has a sense of knowing how to guide other's in their journey of self - healing, self - discovery and self - awareness bringing compassion, empathy and understanding to her client's needs in healing.
Her international travels have resulted in a varied and unique path of learning different healing modalities from different cultures. She has studied Shamanism for over 10 years. In 2014 & 2015 she attended the Blue Morpho Shamanic and Ayahuasca centre in Iquitos, Peru, to further her knowledge about Amazonian Shamanism. She has trained with Kevin Turner (Director for The Foundation for Shamanic Studies - Asia) in Phuket, Thailand.
Angie is dedicated to healing work and teaching people how to empower themselves by undertaking a journey of self - discovery and personal growth.
In early 2017 Angie moved to Northern California to continue her journey.